In this fascinating four-minute presentation, Jennifer Russell (associate director of The Metropolitan Museum of Art) gives us a quick tour of some of the dogs—mutts, especially—which can be found in the pieces of art, sculptures and paintings, throughout the exhibitions at the Met. She describes herself as a lover of mutts, and tells a few stories about her own experience with raising one.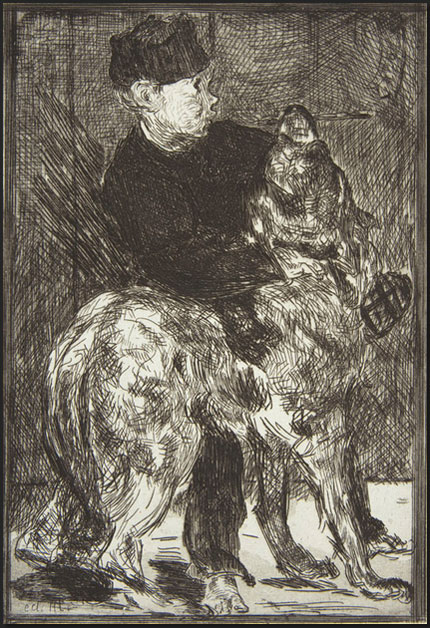 One of my favorite artworks from this presentation is the etching by Édouard Manet. I love its simplicity, and how the artist portrays the interaction, the affection, between the boy and his dog.
The Metropolitan Art Museum website has a really great search function so that you can search their art collections. Interestingly, they have close to a thousand artworks that are tagged with "dog." As Jennifer Russell says in her presentation, "Dogs remind us of human emotions." Maybe that's why artists love to paint them.