Now that summer is officially upon us, it's up to us dog owners to keep our furry little guys cool during the summer. And although a big double-scoop rocky-road ice-cream waffle cone sounds pretty good to us during a humid 90+ degree afternoon, it may not be the best idea when it comes to treating your dog (some dogs have a hard time processing dairy, and it's never a good idea to feed your dog sugar). But now there's a solution—a great frozen treat that's made specially for dogs!
Purina Frosty Paws is a frozen treat for dogs that's a great alternative to ice-cream or other 'human' treats. We didn't really know much about Frosty Paws until a few weeks ago, when we heard about the Poptent awareness campaign (where developers submit videos, one of which is bought by Frosty Paws). We thought it would be a great idea to submit a video ourselves, which you can see here (let us know what you think in the comments below!).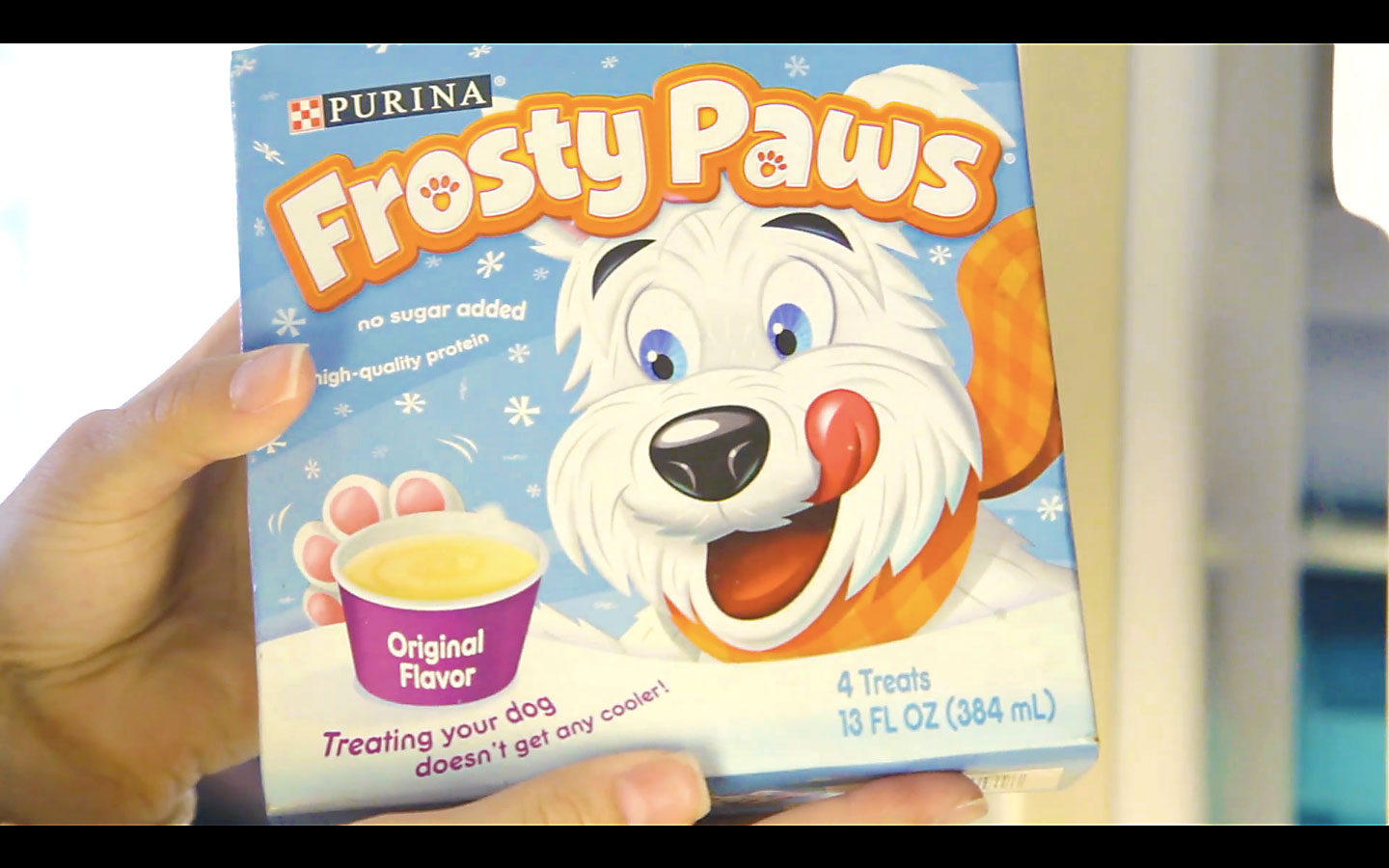 This gave us an awesome opportunity to test out Frosty Paws. It comes in two flavors, Original Vanilla and Peanut Butter, and includes essential proteins, vitamins, and minerals—making it nutritious as well as tasty!
Frosty Paws frozen dog treats can be bought in the frozen foods aisle in your local Wal-mart or grocery store. Here's a great tool to find Frosty Paws in your area.
Do you give your dog Frosty Paws? Let us know about your experiences in the comments below!